This is the tale of a duck in a truck –
a truck that was stuck in some yucky brown muck.
A sheep in a jeep and a frog in a bush
saw the truck stuck and gave it a push.
But the truck stayed stuck!
What now, can you guess?
Could a goat in a boat
get them out of this mess?
The duck in the truck is a beautiful book written and illustrated by Jez Alborough. We've been reading it for the last couple of weeks and Amy loves the rhymes that tell the story of the duck whose truck gets stuck in the mud and its friends' attempts of saving it. Will they succeed?
Colourful illustrations guide little readers through the book and an innocent sense of humour made Amy and me giggle when one animal after the other landed in the mud. All in all, the Duck In The Truck by Jez Alborough is a lovely book for toddlers and pre-schoolers.
We had great fun pointing out the different animals, spotting colours and imitating animal sounds and the detailed illustrations gave Amy lots to discover and talk about.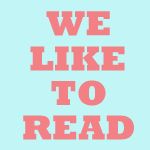 Yeo Valley is partnering with HarperCollins to give away thousands of top children's books with a special on-pack promotion across its range of children's yogurts, including Yeo Baby, Little Yeos and Yeo Tubes. Parents and children can choose their favourite story from a wide range including 'The Lorax', 'Martha and the Bunny Brothers: I Heart School', 'The Rescuers' and 'Ruby Redfort: Look into My Eyes'. Look out for Yeo Valley children's packs in all major retailers and visit www.yeovalley.co.uk for more information.
To celebrate, I have teamed up with Yeo Valley and I am offering one lucky reader the chance to win a gift set containing three HarperCollins books and a goody bag packed full of Yeo Valley's tasty yogurts, which are made with British organic milk from the Yeo Valley farm.