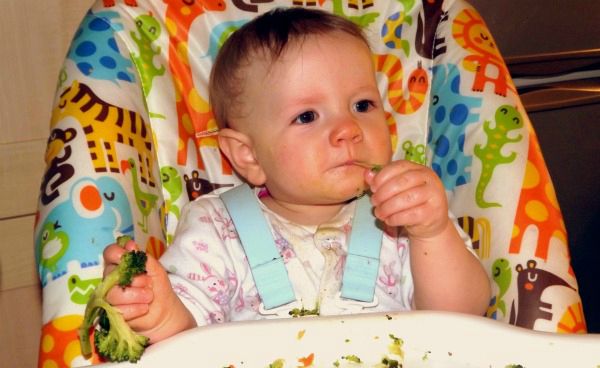 It can be difficult to find decent food for a baby – when they hit the one year mark things suddenly get tricky, as you can't rely on milk alone. You will want to start your little bairn on some actual solids, but it can be tough to get them on side with this plan of action!
So in all, you want something that is both tasty and healthy. And you will need to strike a good balance between "not lumpy enough" and "too lumpy" – it's complicated! If you're looking for a little help and guidance, you've come to the right place: here are our two favourite baby-friendly recipes. Any little one will love 'em!
Baby's Beef Casserole
Though you might think a beef casserole is far too grown-up for a one year old, this one is perfectly suitable, and is a way of getting some much-needed iron into your baby's system. It requires a fair few ingredients, but it's worth it – parents can enjoy it too, so long as you don't puree it!
2 tsp oil

1 ½ cups steak, in 2cm cubes

1 chopped onion

1 chopped carrot

1 cup diced mushrooms

½ crushed garlic clove

1 cup beef stock

2 tbsp flour

1 cup tinned tomatoes

1 tsp tomato puree

2 cups potatoes, peeled and cubed

3 tbsp milk

¼ cup grated cheese

Smidge of butter
Heat half the oil in a frying pan, brown the meat and put to one side. Heat the rest of the oil in a saucepan, add in the onion, mushroom and carrot, fry for two minutes then add the garlic for two more.
Flour the veg then add the tomato, puree, stock and beef. Cover this and bring it to the boil, leaving it to simmer for about 2 hours.
Now boil the potatoes, drain them, then mash in the butter, milk and cheese. Blend the meat and veg together and stir them into the tatties. You should have around 6 portions' worth, enough to feed your little one for a few days, so take 'em out of that Koochi pushchair, sit 'em down in their highchair and start feeding!
Pasta Cheese, Please
This one's quick and easy, and you can even get organic pasta shapes if you want to go that extra mile!
¼ cup butter

1 cup chopped tomatoes

½ cup grated cheese

1 cup chopped carrots

2 tbsp pasta shapes
Steam the carrots until extra tender then grab a second pan and warm up the butter, before adding the tomatoes and sautéing until really soft. Take everything off the heat and mix the cheese with the tommies.
Boil the pasta until it's soft (no al dente for babies!), then drain it. Puree the carrots with a few tablespoons of the steam-water using a handheld blender. Blend in the cheese and tomato mix, stir that in with the pasta and you have a lovely meal fit for a (baby) king!
What are your favourite baby-friendly recipes? Leave me a comment below and a link to your blog post, if you have written about the topic!
Disclosure: This is a promotional post!