Ben loves fashion! He could spend hours browsing clothes rails and shops and he always ends up picking outfits that really suit him and the occasion he dresses for. It's quite depressing really as I am absolutely useless when it comes to finding the perfect outfit, BUT I do like a challenge and that's why I have decided to enter Burton's #GiftsForGeezers Competition. Well, that and because I would be the best girlfriend ever, if I won the £150 shopping voucher.
It's super easy to enter. All you have to do is pop over to their website and pin your favourite items onto a board on Pinterest. Here's mine: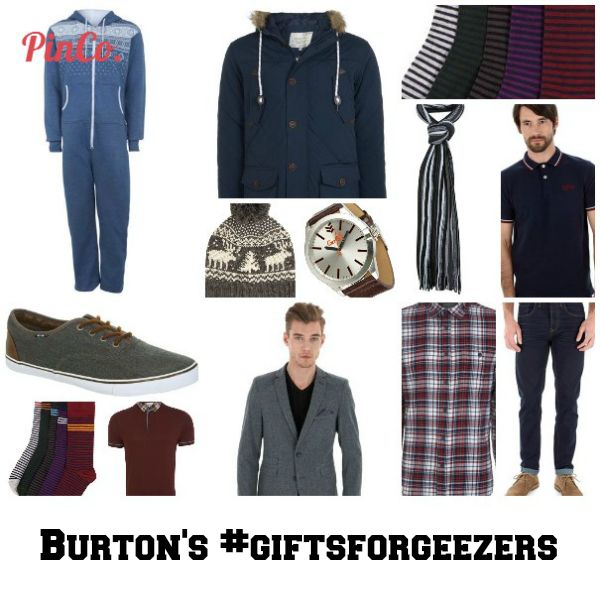 I didn't go over board with my selection and focused on wardrobe staples, because I think that you can create some fabulous outfits, if you invest in some great key items that allow dressing up and down. Ben likes classic cuts and colours, so I didn't go crazy with colours and patterns and went for a well-dressed, but subtle look – apart from the socks maybe, but no one sees them and it's usually me who ends up nicking them. What do you think? Let me know in the comments below or even better, enter yourself.
It's really simple and good fun, so get involved or keep your fingers crossed for me. I need it in the run for the best girlfriend of the world title! 
 This is my entry for Burton's #GiftsForGeezers competition.