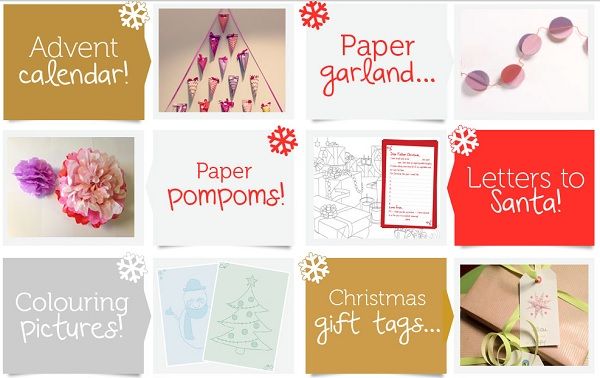 I think looking at the blog you know that I am a massive Christmas fan. I love the smells, the little secrets and choosing presents for my friends and family. Having Amy makes Christmas even more exciting, although she insists that Father Christmas won't come to our house and that there won't be any presents at all, just snow! Strange child!
To get her in the mood for Christmas, I have decided to do some fun and easy Christmas activities with her. There are lots of great ideas out there and the lovely people from Verbaudet have collected their favourites on their very own Christmas activities page here. There are templates for letters to Santa, beautiful colouring in pages and great tutorials on how to make your own Christmas gift tags and fun paper pompoms.
It's a really great selection of activities and I think Vertbaudet have covered all age groups as well as skills levels. If you are after some Christmas activities that won't have you pull your hair out, check out their website. I know I'll throw the printer on and get some lovely colouring in pages for later on and wait for an Instagram pic of the paper pompoms, they'll look amazing!
Disclosure: This post was written in collaboration with Vertbaudet, but I love their ideas. You know how much of a hidden crafter I am.