This Christmas, my little boy will have just turned three and is now beginning to grasp the concept of Santa…and presents!  So, for the first time, we sat down together and I wrote out his wish-list in a letter to Santa with the promise that he has been, and will be, a good boy.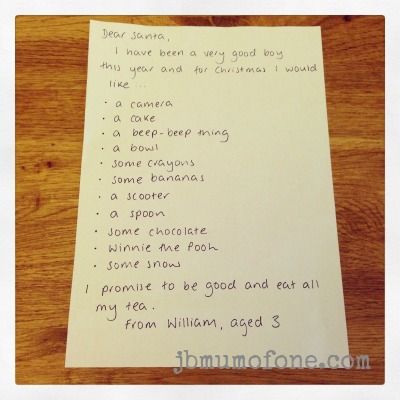 This was just so sweet, and pretty funny, that it seemed a shame that it would be posted and never seen again.  I therefore decide to turn it into a sweet Xmas bauble memento for our tree.

With a black marker I wrote each of his wishes on small strips of coloured paper.  We decided to go with red, green and cream strips to keep it looking festive.  Each strip was then curled around a pen into a spiral shape.

Each wish was then placed inside a clear, empty bauble and, given a bit of a shake, they each will expand slightly filling the space and allowing each wish to be read.  I also included his name and age as I hope to make one for each of my children each year and can look back on how their wishes change with age.
Finally I added a thin red ribbon for hanging and voila…
…one Xmas list bauble to treasure.
Happy crafting folks x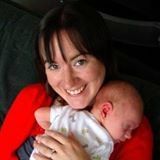 Day 15 of the Blogger Advent Calendar was brought to you by Jenny from Mum of One, who, despite her blog name, actually is a mum to two little people.  Optometrist by day, blogger by night and lover of all things crafty, Jenny is always on the move.