Grandmothers are also known as superheroes, with everything they do for the whole family throughout the year without so much as a grumble. You've no doubt put loads of thought into what you're getting your delightful mum for Christmas, but what about what the kids are getting her?
They're absolutely crackers for their Gran – she provides them with endless cuddles, sweets and even has the power to make them be quiet after a long day, so what can they get her to show her how special she is? We've all handed over a gift for someone at one point or another on behalf of someone else, passing it off as their own inspiration. Especially if your little ones are very little…chances are they won't be able to pick a lovely perfume or cashmere jumper quite so easily.
So, how do you get the kids involved in a present for their Gran? We reckon we've got a few good ideas, and as it's Christmas after all, we thought we'd share them with you.
Upload one of their drawings onto a mug
You've probably seen the millions of photo mugs available on the market, so why not do something a little different, as her home is probably full of photos already anyway. If your little ones love drawing, why not ask them to draw a special picture for her and upload it onto a mug, instead of a photo? It's guaranteed to put a smile on her face every time she has a cuppa'.
Have them personalise a bear for her
Stores like Build a Bear enable you to choose a bear and make it yourself, which will automatically get your children interested. Make it personal to their Grandma by having them record their own message and putting it inside the bear, to transform an ordinary gift into a really thoughtful one.
And if you're kids are a little older…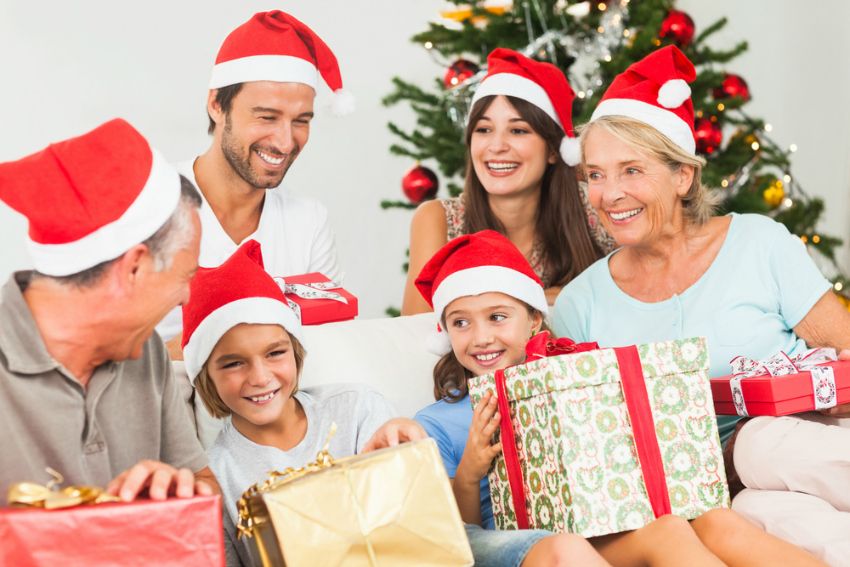 Engrave something special with their message
Your children may be a little old to traipse around toy stores and have may grown out of drawing pretty pictures a long time ago. So, how do you get older children and teenagers involved in a Christmas present for their Gran? A great (and hassle-free) option is to choose a really special Christmas gift for her that they can engrave their own message on. A range of options are available here. Popular choices include jewellery boxes, trinket boxes (Nan's love trinkets!), compact mirrors and cosmetic sets.
Arrange a family photo shoot
Whilst this idea may fill most teenagers with dread, their grandmother will absolutely love displaying new and recent photos of the family. If you choose a company and studio that offer something a bit different, you may actually be able to get the kids on board. It doesn't have to be all suits and 'sit-up straights'. Companies like Venture Photography offer a more modern and unique photo shoot that will showcase the family's personality, rather than showing you all looking a bit stiff and miserable.
Which idea do you like best or do you have an even better one? Let me know in the comments below!
Disclosure: This is a promotional post.