Reindeer – Christmas wouldn't be the same without them now would it? I mean there is just no way Father Christmas could fly all around the World in time to deliver the presents without them now is there? The reindeer names come from the poem The Night before Christmas – Dasher, Dancer, Prancer, Vixen, Comet, Cupid, Donner, Blitzen and then Rudolph the red nose reindeer was added.
If you can visit a Father Christmas who has reindeer with him I think that it helps to make it all the more special.
Every year we make "Reindeer food" to sprinkle out on Christmas Eve as part of the boys' bedtime routine. But there are lots of craft ideas for reindeers too. This year we have made a Rudolph from a toilet roll holder as part of our Christmas Toilet Roll Holder Advent.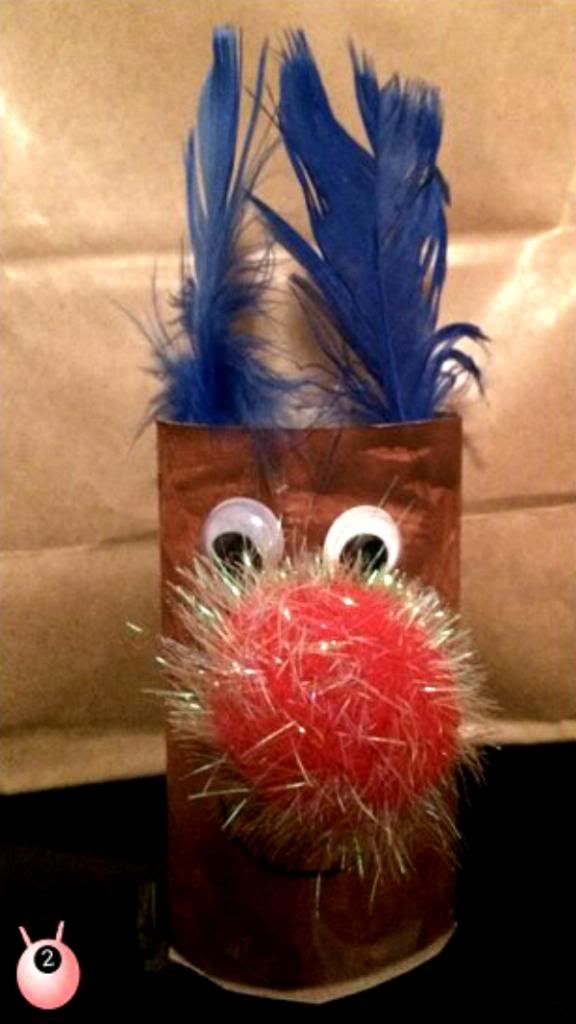 Then we made a reindeer picture using tape – when exploring crafts that did not involve too much mess.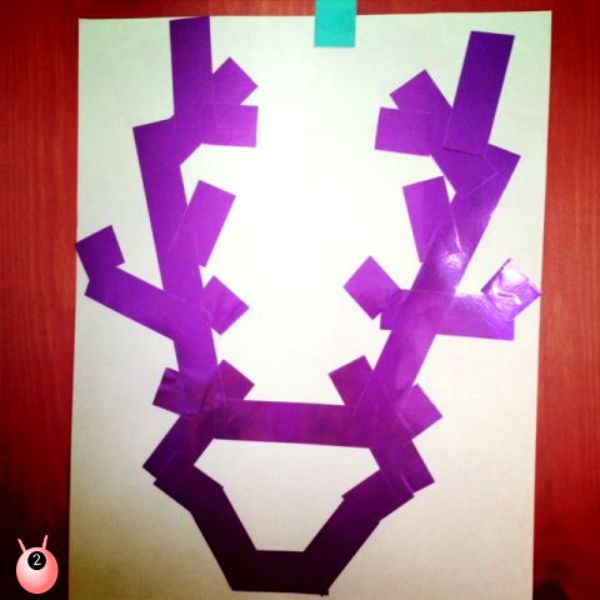 This also led on to making a Christmas card using a reindeer stencil.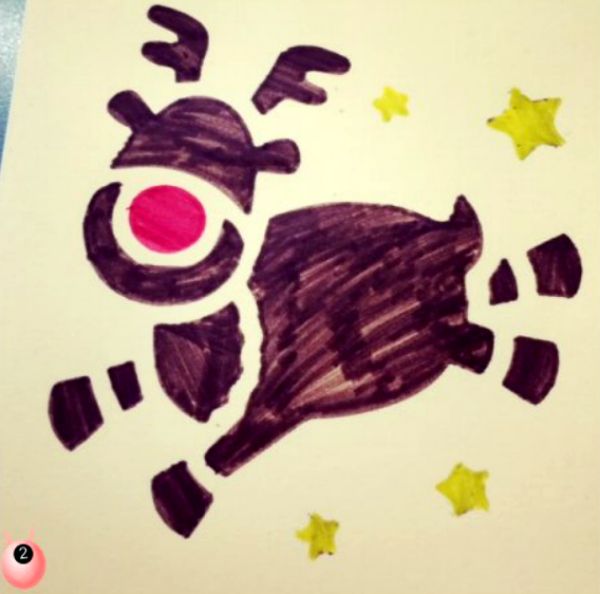 But my favourite was this reindeer hand craft, as it is so simple but so personal. Simply cut out the shape of the head and paint brown, whist also making 2 hand prints. Once dry, glue it together and add a tissue paper red nose, plus two black eyes. Thread it up with a "Stop here Santa" sign, with some more string in order to hang it up.
As well as craft there's dressing up, the youngest two boys loved the reindeer dressing up outfit we purchased – yes they even fought over it! It is now at school ready for the youngest to wear it in the Christmas production. But you could easily make a reindeer headband, (by painting a strip of brown to fit around the head, then two hand prints for ears). If you want to go a bit further you could also use face paint to finish off the effect – with a red nose if you want a Rudolph.
Do you have a favourite Reindeer craft or activity? Do you make reindeer food? We also leave a carrot out too – do you do both?
Day 10 of the Blogger Advent Calendar was brought to you by the pink space hopper that is Pinkoddy.  But no worries, she's not really a space hopper. When Pinkoddy isn't crafting adorable forest animals, she's happily married and looking after her 4 boys – see completely normal.