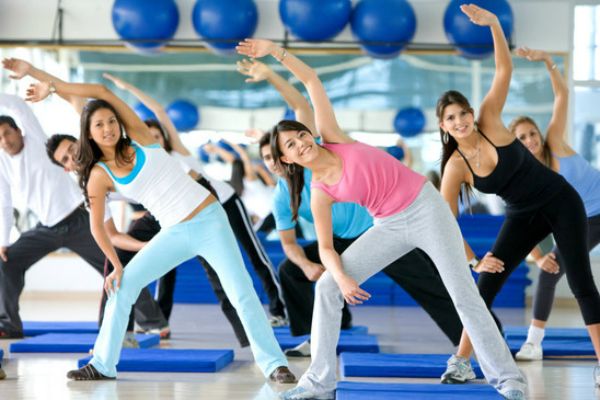 With less than four weeks until the New Year, it's time to slowly start thinking about New Year resolutions, don't you think?
I am not really good at sticking to my resolutions as are about 92 percent of the population as it seems, but to be honest, I am not even setting myself resolutions. There's just this one thing that I would really like to achieve and that's losing weight and getting fit.
I admit, I've never been a big fitness fanatic. I went swimming a lot when I was younger and I played in my school's volleyball team, but I have never enjoyed classic fitness regimes or even running. In my eyes, there's nothing more tedious then running through the park or on a tread mill – just for the fun of it?
I have never signed up for a fitness studio, because I know, I would probably just waste money by signing up to a ridiculously long contract and then never making it to one of the classes because I have ehm terribly important things to do, e.g. eating a pack of biscuits, painting the inside of my airing cupboard or weeding in November.
Luckily, I have found out that some gyms offer free trials for people just like me. I like the look of the LA Fitness Gym Trial, which is long enough to get a good impression of their facilities and courses, but the best thing about LA Fitness is is that they even have a swimming pool, steam room and beauty salon for glamourous treatments after all your hard work. How cool is that? Unfortunately their nearest branch is about 60 miles away from me and I'd probably burn more calories getting there than sweating on the weight bench. So for me it's back to the drawing board, but I'm determined to make it happen this year, are you?
Disclosure: This post was brought to you by LA Fitness, but my resolution is my own! Image credit: Jeanette Goodrich