Mammsaurus here, live and loose on Mummy Alarm, wreaking havoc and throwing great handfuls of festive cheer about the place like a mad woman. I hope you've been enjoying reading the Blogger Advent Calendar series as much as I have – now it's my turn to be your festive prank monkey!
I've ummed and ahhed about what to do but I've opted for something simple that's also a really handy way of using up some cardboard from boxes being delivered – if your house is anything like mine then you have a recycling bin full to the brim with discarded parcel cardboard. And so I give *dramatic drum roll* Printable Vintage Christmas Images for Gift Tags!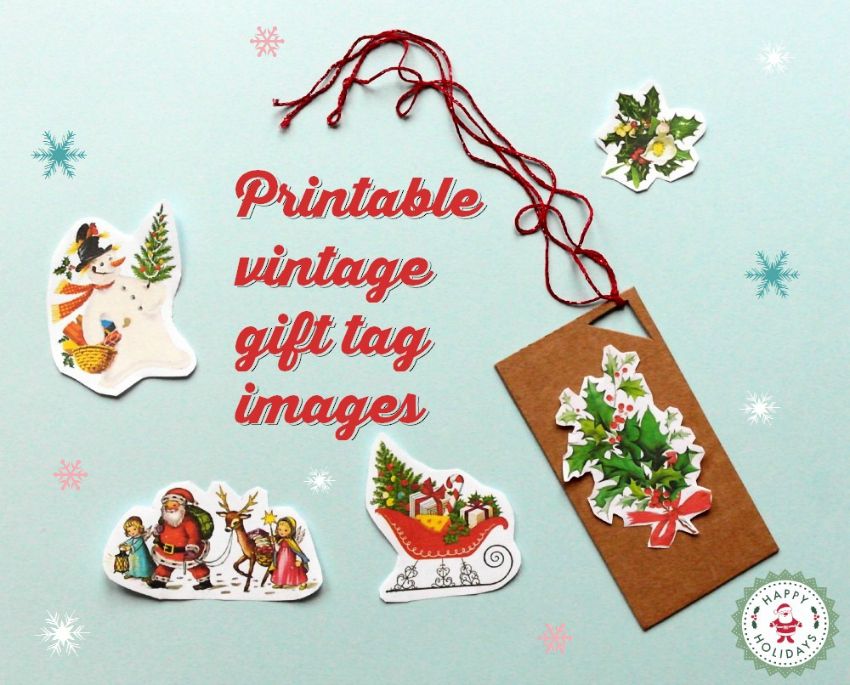 Simple stuff, simply right click on the image below and select 'Save As', saving it to your computer. Open the image to view and print – the image should be in landscape just as it appears below, don't turn it, leave it as it is.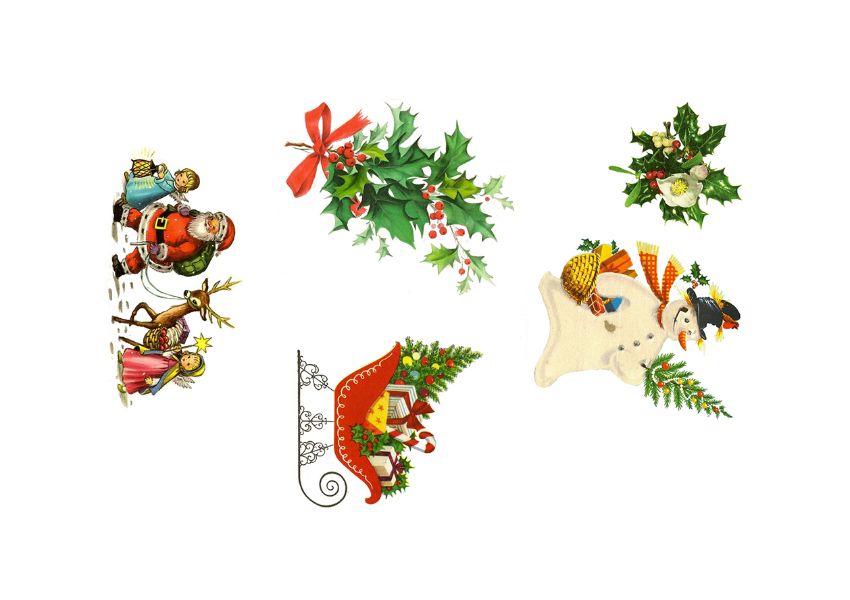 Once you have printed out the vintage Christmas images, cut out roughly. Now take some cardboard and cut your tags, I used a craft knife to do mine. Glue on your vintage image and Bobs your Uncle!
Day 17 of the Blogger Advent Calendar was brought to you from Annie who blogs at Mammasaurus Blog. If any isn't spending time with her 8 children, she climbs Mt Snowdon in red knickers or appears in Homeland ads – as you do!