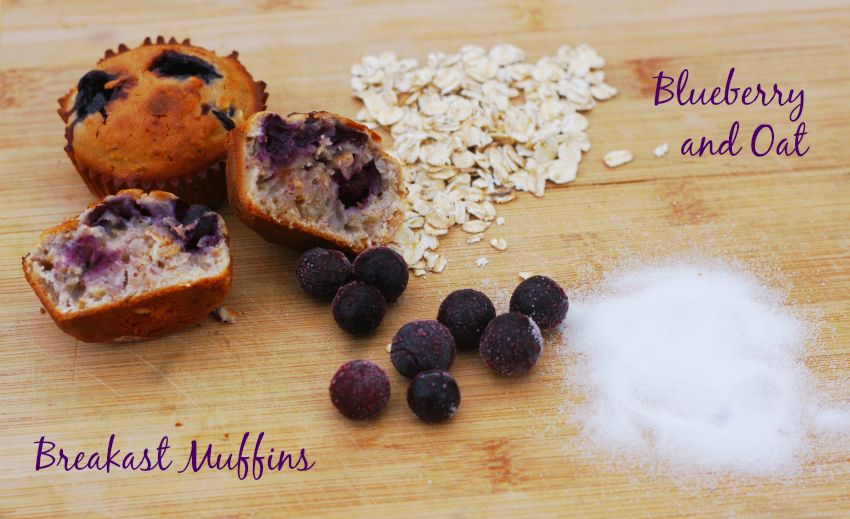 Today, Amy and I fancied a bit of a change, so we rustled up some delicious blueberry and oat breakfast muffins. They are really easy to make and a great alternative to porridge, cereal & Co. – plus they allow you to use up any leftover oats that you might have. Of course, you can eat them whenever you want, but I thought they would be lovely for a breakfast on the go, a lunch box, picnic or just a small change from your usual breakfast routine.
For your blueberry and oat breakfast muffins you need:
100g oats
125 self-raising flour
80g caster sugar
1 medium egg
250ml milk
4 tbsp vegetable oil
150g rinsed and drained blueberries, we used frozen
muffin cups
Method:
1. Preheat your oven to 220 C or Gas mark 7.
2. Mix all your dry ingredients, e.g. oats, flour and sugar. Then add egg, milk and oil before gently folding in your blueberries.
3. Grease your muffin cups and fill them up to 2/3.
4. Bake for 20 to 25 minutes and cool on a wire rack before serving.