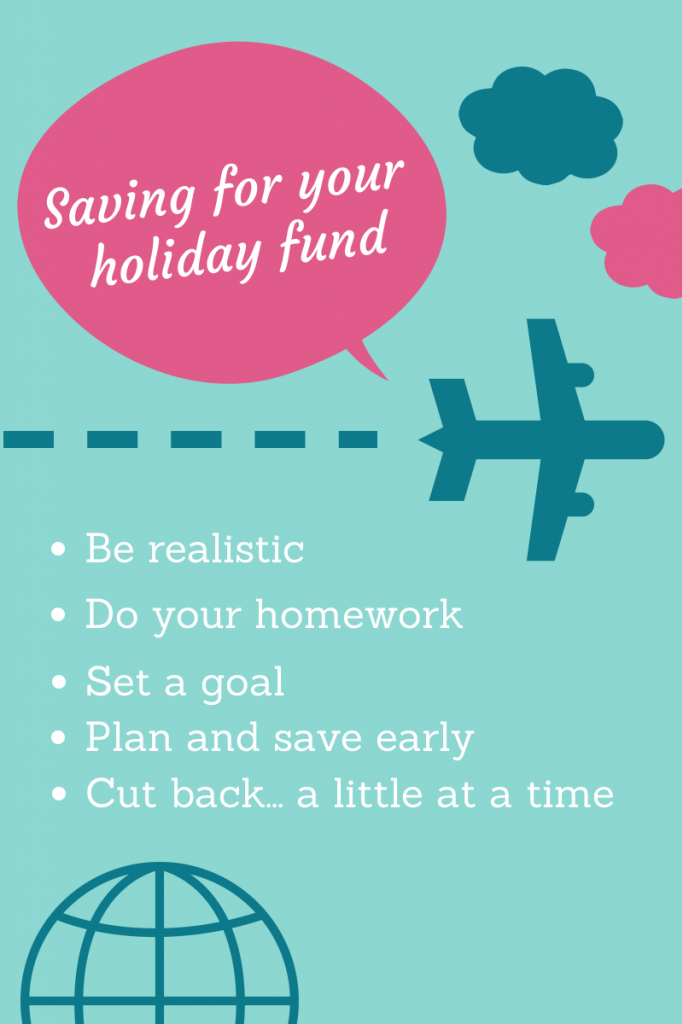 Some places are more expensive than others. According to the holiday cost infographic, if you want to go get a bottle of wine in Bangkok you're going to pay around £16, a litre of milk in San Francisco will set you back a fairly steep £2.18, while two theatre tickets in New York City will cost you around £198, as opposed to Chiang Mai, whose theatre fans can purchase a ticket for closer to nine quid. So, as that arresting opening line revealed, some places will cause more of a drain on your personal cash flow than others. And no matter where you are going you'll need to save a considerable amount of pennies to make your trip worthwhile. Here are a few things you can do to help make the task of saving a little easier.
Be realistic
Before you do anything, it's best to be realistic about your holiday options. Some destinations and accommodation types you just won't be able to afford. Is it worth paying for a four-star hotel in the Bahamas but having to cut back on nights out when you get there? Be pragmatic about what you want from your holiday and don't be afraid to cut back on a few luxuries if it will make your trip that much better.
Do your homework
It's best to know how expensive the country you are travelling to is before you go there. Take a look at the Holiday Cost Tool above to get some idea of the cost of travelling to certain countries. Start with the basics – food, travel, hotels and work from there. Are you a theatre goer? How much will a night at the theatre cost you? More of a cinema buff? Check out the average ticket prices. Are you a night clubber or more of quiet evening in the pub kind of person? Do your research beforehand and there will be fewer surprises when you get to your country of choice.
Set a goal
You should certainly be setting yourself a savings goal. But make sure it's an achievable one. And set your goal a little higher than you have budgeted for. There are always some unexpected costs popping up on a holiday. An extra night out, an unexpected trip to the theatre, the jet ski's that didn't appeal to you until you saw them in action… all these will sponge your expenses unexpectedly. But if you've put extra aside, you can relax knowing you can still afford the taxi to the airport at the end of the week, and that's a load off.
Start saving early
The key part about setting a goal is to set it well in advance. In fact, ideally you should start your holiday savings fund as soon as you get back from your last holiday. Even if you don't actually know where you're going at the time, start saving as soon as possible, so that when next year rolls around and you know exactly where you are going you already have a little bit in the bank.
Cut back… just a little
A few small changes in your daily routine can make a big difference to your overall spend in a year. Do you eat out at lunch every day? Try bringing a packed lunch instead. Spending a little too much on sugary treats or alcohol? Try cutting back a little and saving the money instead. Start saving today and tomorrow (or a certain point in the not too distant future, probably during the summer sometime) will be that much easier to manage financially. Do it old fashioned style by chucking the pounds you would've spent into a piggy bank. It's the consistent trimmings of everyday life that will make a big difference, and that holiday will be all the more enjoyable as a result.
If you are saving for your holiday and want to win a £60 Amazon voucher to buy some holiday essentials (or whatever you like really), fill in the Rafflecopter form below for a chance to enter. 
This is a promotional post.