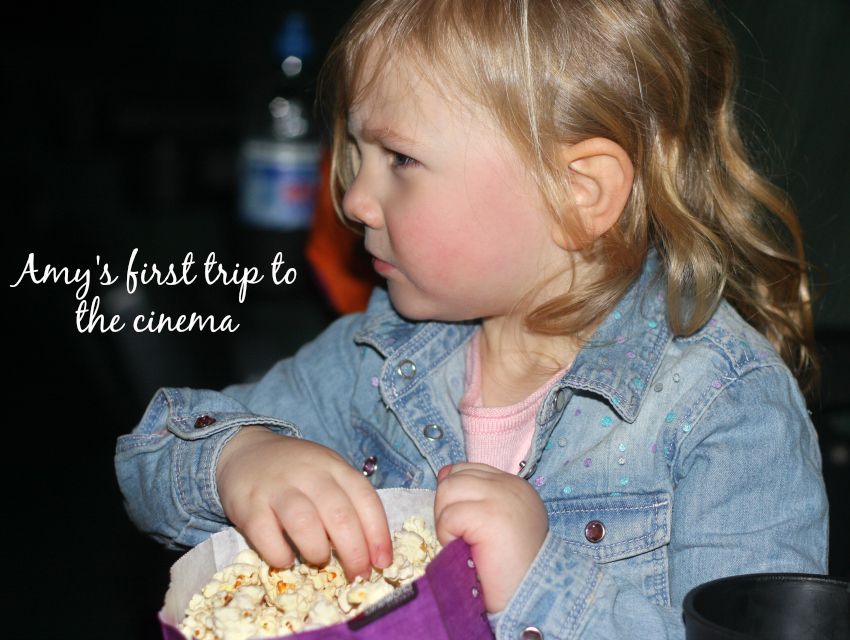 I had been pondering for a couple of weeks now, if I should brave it and take Amy to the cinema. We have enjoyed quite a few Disney movies from the comfort of our home recently and Amy was mesmerised by them, but was she ready for the big screen and sitting still for the length of two hours? I really didn't know, but seeing that Cinderella and her singing mouse friends kept her entertained for hours, I asked a couple of friends when they had taken their little ones to the cinema for the first time. Most of their children were around Amy's age when they first went and after hearing mainly positive stories, I thought why not?
I had read so many raving reviews about Disney's latest movie Frozen that I really wanted to take Amy, so when we sat at home on Saturday and had no idea what to do for the day, I bit the bullet and decided that Saturday would be the day for Amy's cinema premier.
I showed her the trailer and when she got all excited about Olaf, the snowman, I knew that she would enjoy herself. We went to the afternoon screening at our local leisure complex and just walking into the building made Amy speechless. It has a huge foyer with ticket machines at the side and food stalls at the end of it and I would love to know what went through her little head when we walked through the door and she had no clue what to expect.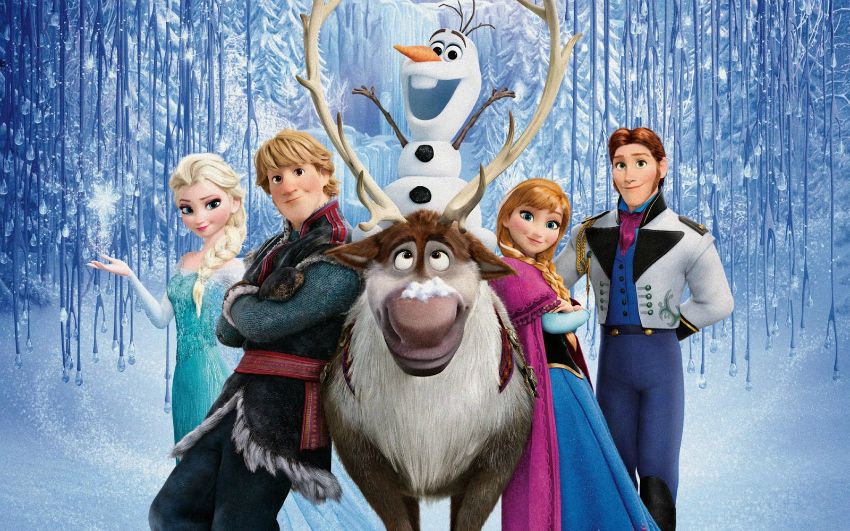 We quickly bought our tickets and before making our way to our screen, we got ourselves the obligatory bag of popcorn, some pick a mix and a couple of drinks. Amy was rather chuffed with her selection of sweets was in absolute awe when she saw the big screen come alive.
As expected, she wasn't too keen on sitting still, but luckily, there were only about 20 people in the cinema, so she could have a little wander around the room without disturbing anyone. The film itself was absolutely gorgeous and Amy enjoyed it just as much as I did. The storyline was easy enough for her to follow and the characters really appealed to her.
I'm not going to write a full-blown review on this occasion, there are plenty of them out there for you to read, but Frozen is definitely a movie that is worth watching, if you are after the perfect mix of drama, action and romance. Throw in a beautiful soundtrack and great animations and you have a movie for all the family. Amy and I enjoyed it so much that we will be pre-ordering the DVD – what more can you ask from a first trip to the cinema?
When did you first take your little ones to the cinema and what did you watch?