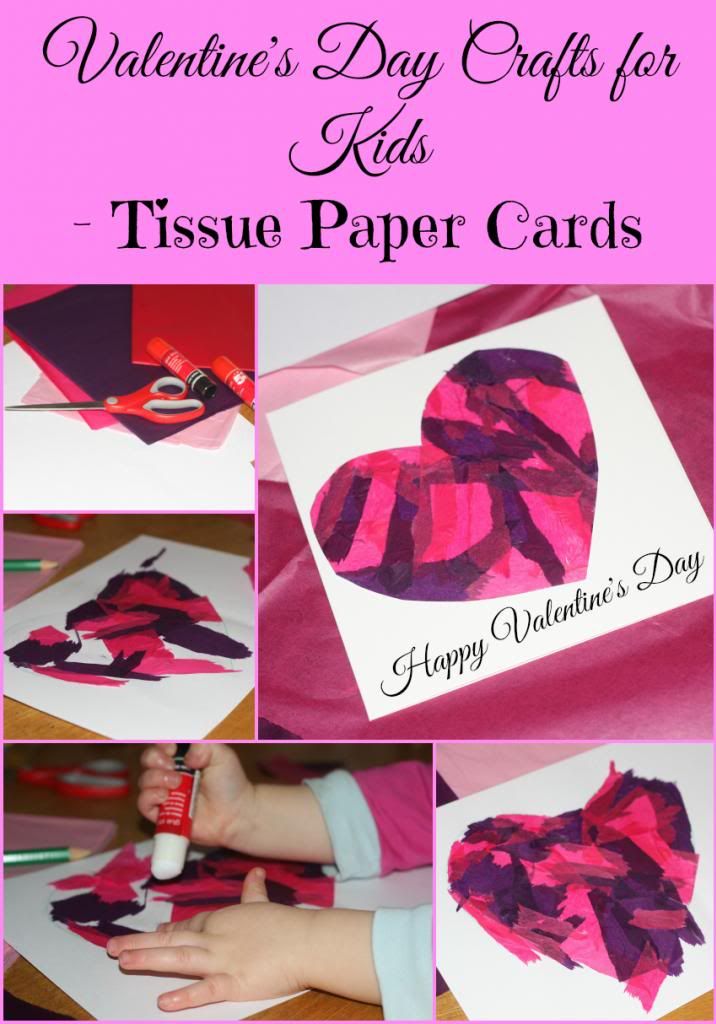 At the end of last year, I decided that I would be doing more craft projects with Amy and with the weather being absolutely horrible this week, I thought that we might as well use the time wisely and get started on some Valentine's Day crafts for kids that Amy can easily get involved in.
I'm not usually a massive fan of Valentine's Day, because it's all a little too commercial for my liking, but I have seen some adorable Valentine's Day crafts on Pinterest (check out my board, if you like) and decided that we'd see it as an opportunity to get creative and have fun.
We went for easy kids crafts for this Valentine's Day, but we'll how we get on over the coming weeks. We might improve a little towards the actual day and surprise you with a masterpiece that would leave even Cupid speechless. Yesterday, we made Tissue Paper hearts and cards and this is how you can recreate them with your little ones:
What you need:
white card board
a pen
glue stick or PVA glue
tissue paper in different colours (we used hot pink and purple)
pair of scissors
What you do:
1. Draw a heart or any other shape or symbol of your choice on your white card board and cover it in glue.
2. Tear your tissue paper in small pieces and stick them onto the area that you have covered in glue.
3. Cut out your heart (or shape of your choice) and stick it onto a white cardboard card.
4. Add a message of your choice and send to your Valentine!
Happy crafting and if you decide to make these yourself, make sure to tweet or instagram a picture and don't forget to tag me in them. I would love to see your masterpieces!