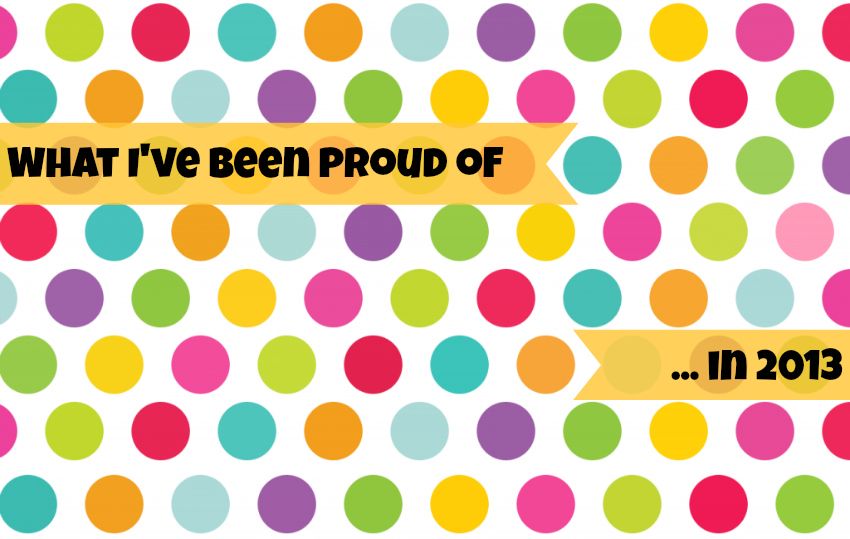 Looking back at the past year, it's easy to think of all the resolutions that you failed at, the things that went wrong and the things on your to-do list that you haven't ticked off just yet. This post however is about all the things that you have achieved and the things your loved ones have achieved – things that have amazed you, things that you are proud of!
Now, it would be boring, if this post was all about me, you get enough of me for the rest of the year, and therefore, I have asked my favourite bloggers what they are proud of and here's what they've said:
Clare from Seasider in the City says the people she's most proud of are her family. "I'm proud of my brother who gave up everything and moved to Australia to start again and my mum who turned 60 and completed her first triathlon. Superstar!"
Lizzie and her family from Me and my Shadow looked back at their achievements on New Year's Eve and wrote them all on a big piece of paper. She is proud that "Ruby learnt to read, to swim, got over her food allergy and slept all night. Our biggest achievement as a family was sponsoring a child through Action Aid."
Laura from Tired Mummy of Two says she's proud of her daughter "Elizabeth and all she has overcome this year. The operations, the medicines and the hospital visits." And who can blame her? Elizabeth is a tough little cookie and I think I can speak for every parent blogger out there when I say that we all hope that she'll continue to do that well.
Chloe from Cookie Jar Life is proud that she "managed to finish college with a good grade! And that I got through all my hospital appointments and physio at the beginning of 2013."
Ruth from Dorky Mum says:  "I am proud of DorkySon for coping so well with a huge move across the world, changing nurseries, lots of travel and disruption and time without his toys. He stayed cheerful and well behaved through it all."
Jenny from Mummy Mishaps is also proud of one of her boys: "I am proud of how well Burton has settled into school and is doing so well in his work too. His reading, writing and basic maths have come on so fast and he is one of the top achievers in his class. Seeing he is one of the youngest, this makes me proud."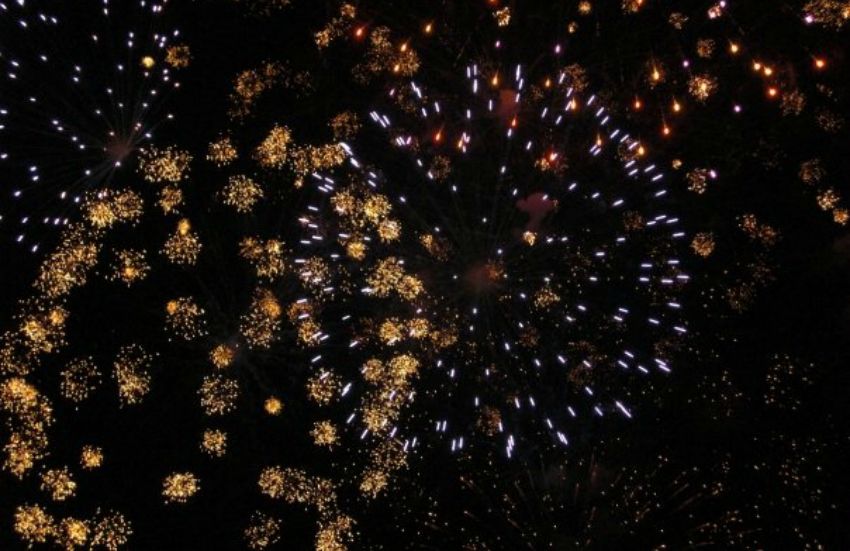 Angie from Cakes, Photos, Life says her biggest achievement of 2013 are her fundraising efforts. "I have completed over £2000 for Everton in the Community, the charity which gives my son and others the chance to play football and play tournaments like the average child."
Rebecca from Here Comes the Girls kept it and short and sweet. She's proud of simply "getting through it." and Cas from Mummy Never Sleeps is glad she's "made it to the end of it, somehow."
Andrea from All You Need Is Love And Cake is proud of her daughter Sophie. "Everyday she manages to amaze me (as well as frustrate me). I sometimes can't believe that she came from me!"
Maggy from Red Ted Art is proud of something that a lot of parents look at for inspiration – her first book, but she is also "quietly in admiration of Pip Squeaks creativity. I think she is amazing for her age and love the stories Red Ted draws and writes!"
Lucy from Lulastic and the Hippishake is most proud of "having a baby, selling a house and moving to the other side of the world without going too crazy – It could still happen though!
Michelle from Mummy from the Heart is also proud of how her kids have coped with a big change in their lives. "I've been proud of how my kids have coped with moving away from the only area and home they have ever known and have fully embraced a whole new type of life.
Family was also an important factor in the life of Penny from Being Mrs C. She says: "I'm proud of my daughter for starting pre-school so happily and of my husband for realising how unhappy his job was making him and taking the jump to leave it and find something else. I'm also proud of my mum who after my dad's death is on her own for the first time in over 50 years. She's really got stuck into life and I know he would be just as proud of her as I am."
Thanks to everyone who got involved. I hope you will all have lots to be proud of in 2014, but now tell us:
What have you been proud of in 2013?